Soennecken and Mercator Leasing will cooperate on two major subjects in the future, namely in the areas of refinancing of IT products and as part of the new franchise model "Die Kaffeemeister".
Soennecken eG and MLF Mercator-Leasing GmbH & Co. Finanz-KG will work together in two different areas in the future. The first is the classic MPS business, organized in the Soennecken business area Print & Copy. Important pillars in the cooperation are entering into contracts for tenders in the public sector as well as IT leases. The General Terms and Conditions of Soennecken members will apply to the rental agreements.
More and more Soennecken dealers are active in the IT business, which is why strategic orientation in the area of refinancing IT goods and services is becoming increasingly important.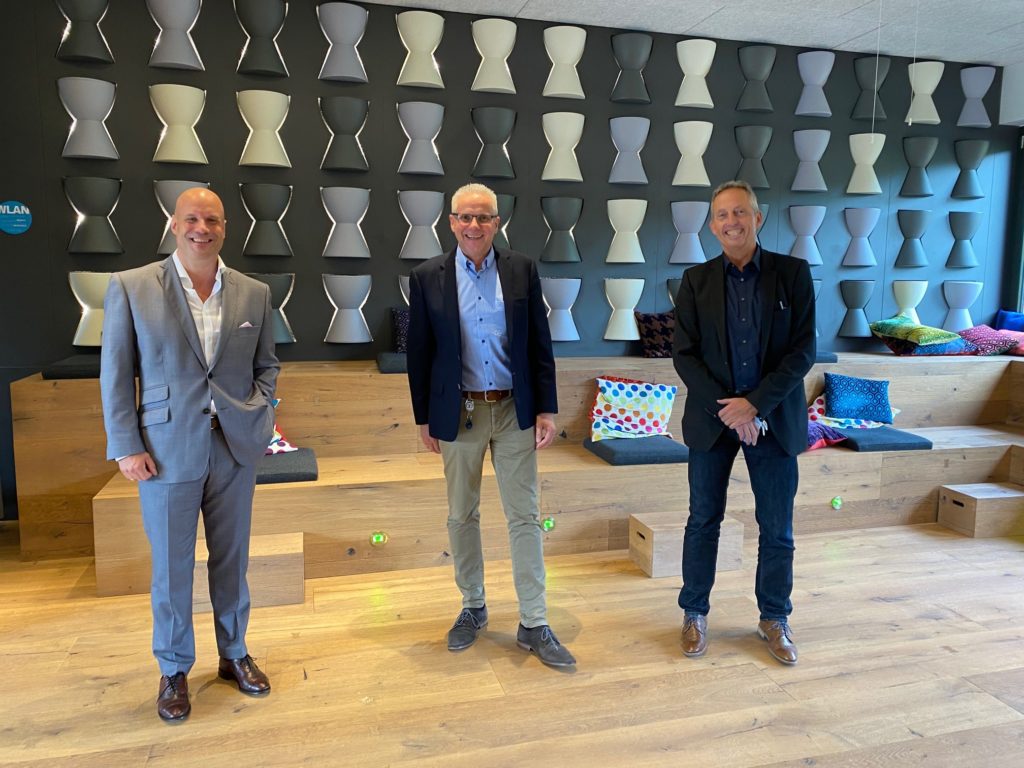 The Corona period showed how necessary it is to have a high degree of flexibility in drafting leasing contracts. The corporate structures of Mercator-Leasing fit very well with the structures of our members, as Mercator-Leasing is in private hands.

Christof Rösch, Head of the Printing & Copying business area
We see this cooperation as a great opportunity to anchor ourselves even more firmly in office technology. Our industry-specific financial solutions represent our added value and are at the same time an important component in the portfolio of this cooperation. We are convinced that we will generate visible added value for everyone involved with our many years of experience, our service package and our corporate values.

Dr. Norman Hoppen, MLF Mercator-Leasing GmbH & Co. Finanz-KG
The second part of this cooperation applies to the newly founded Office Coffee Service (OCS) with the new "Die Kaffeemeister" brand. It is about the professional coffee supply of offices. The offer includes high-quality machines, the supply of consumables and technical service. Billing is per cup. The OCS is organized in a franchise system. This is intended to accelerate market entry and to secure area protection by contract. The dealers receive a uniform, tried and tested business concept. With "Die Kaffeemeister", Soennecken is entering new territory in order to generate additional sources of income for retailers in the changing office world.
With Mercator-Leasing we have a strong partner at our side who, as the central refinancer in our franchise system, will support our partners professionally and in a solution-oriented manner right from the start.

Ruth Förster, project manager