The Nordanex Partner Convention on March 23rd in the Cologne building was well received. The host Nordanex, the IT system house group of Soennecken eG (Overath), registered around 250 participants. Under the motto "Innovatively networking to shape the future together", Nordanex partners, Soennecken members and interested IT companies met to exchange experiences, to find out about current topics and trends in the industry and to make contacts in an unusual location.
Instructive lectures and workshops were on the program for the seventh Nordanex Partner Convention, while the accompanying marketplace with 30 exhibiting companies offered the opportunity to hold individual discussions and gain an insight into the performance of the Nordanex system houses. Additional opportunities for exchange were offered by breakout sessions in which selected speakers presented their successful IT projects and passed on know-how.
One of the highlights of the day was the keynote by Prof. Dr. Klemens Skibicki. With his lecture "Digital change – a question for the mind rather than technology", the expert for digital transformation and leadership stimulated discussions. As a digital ambassador for the state of North Rhine-Westphalia and an advisory board member for the "young digital economy" at the Federal Ministry of Economics, the professor for marketing and market research is a popular interview and talk show guest and not only inspired the audience professionally, but also as an entertainer. Other lectures focused on current ICT topics such as digital process management and IT security as well as innovative hardware and software solutions.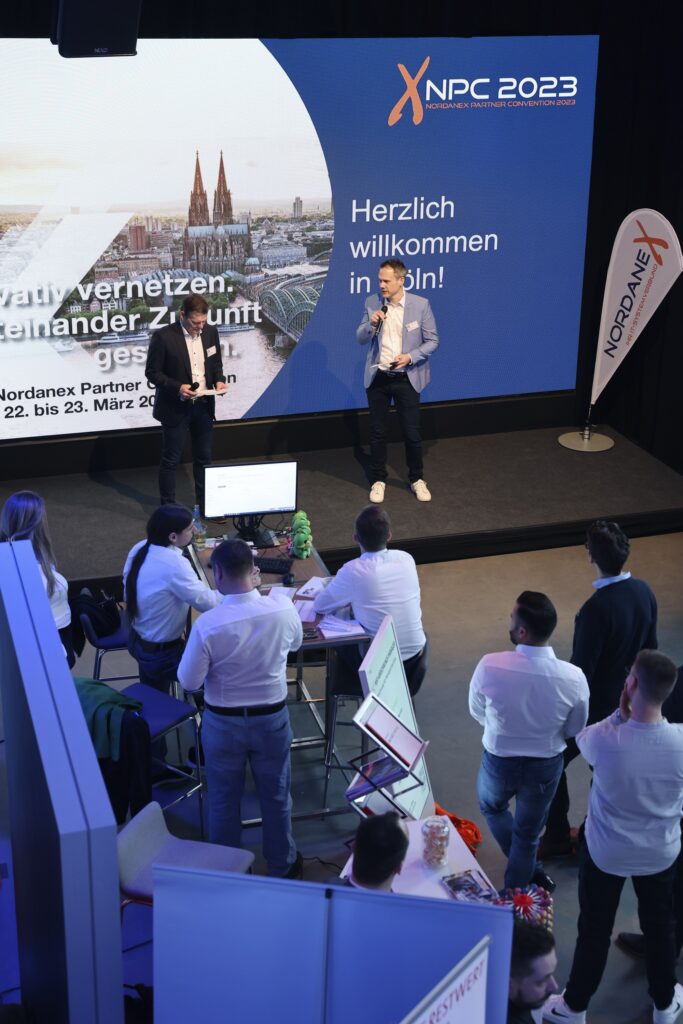 "Our partner conventions thrive on personal encounters. Networking and exchange are so much more intensive," says Nordanex Managing Director Christian Weiss. "There was great interest in specialist topics for which we were able to attract exciting speakers this year. The market place was also filled with top-class suppliers, manufacturers and service providers from our network." The special feature of the offers was their practical relevance, system houses presented tried and tested, customer-oriented solutions for other system houses.
The start of the Nordanex Partner Convention on the day before the event offered the best conditions for successful networking. At an informal get-together in the Radisson Blu Hotel in Cologne, the participants were able to get to know each other and start a conversation.