15 Managing Directors, IT and Service managers were successfully trained in Overath in ITIL and awarded the certificate of the ITIL Foundation.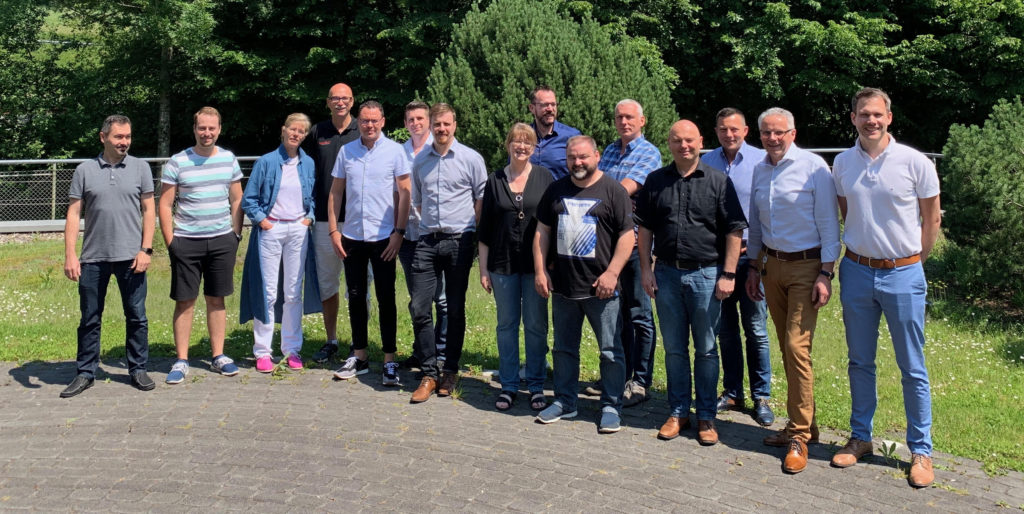 It was the first certification measure that was jointly attended by Soennecken and Nordanex members. Christof Rösch, new Soennecken Business Unit Manager Printing + Copying, had sent the invitations to the workshop, focusing both on building up know-how and networking.
In the background, the goal is to provide customers with complete joint offers in the future and to complement each other competently. For the nationwide Soennecken service network, process-oriented certification is another expansion step. The IT Infrastructure Library (ITIL) has established itself as the standard for IT service management worldwide in recent years and provides a common communication and design basis for IT services and business processes.
At first I had doubts whether ITIL would not be too much for my eight employee System House. However, I now have many insights and methods that I will use profitably to optimize my processes and in addressing my customers.

Peter Feige, Managing Partner of TechnoSoft Consulting GmbH and Nordanex Partner
While the Soennecken members are mainly concerned with the topics of document processes, including printing and copying, Nordanex Partners come from various IT system houses with different specializations. The ITIL topic was also relevant for the office specialists.
As I travel on behalf of my two companies, one in office supplies and the other one a System House business, it is indispensable for us that we talk about common IT standards

Philippe Gatzen, Managing Partner of Keller Office Machines and Keller Systemhaus
The possibility of dialogue and networking during the "off time" of the event was greatly appreciated by the participants.
The exchange with companies from 'both worlds' was very profitable for me

Philippe Gatzen
For me, it was also very valuable to exchange and network with the Soennecken members with an eye on future business. I look forward to more such occasions!

Peter Feige